Brian Long
National Sales Manager
Brian joined Wolters Kluwer on the ftwilliam.com sales team in January 2012 and has been in the Retirement Services industry for 17 years. Brian has a proven track record of success and Sales Experience. As part of the ftwilliam.com Management Team, Brian leads our team of Sales Consultants and Account Managers. Brian works closely with his team to grow the ftwilliam.com and TAG presence in the marketplace, and to be the solution of choice for the Retirement and Benefits Industry.
Brian lives in Oviedo, Florida with his wife and three children.  He is actively involved in his children's activities, including tackle football, softball, cheer and scouting.  Outside of work you'll find him boating, snorkeling, fishing, camping or on a sports field cheering on his kids' teams.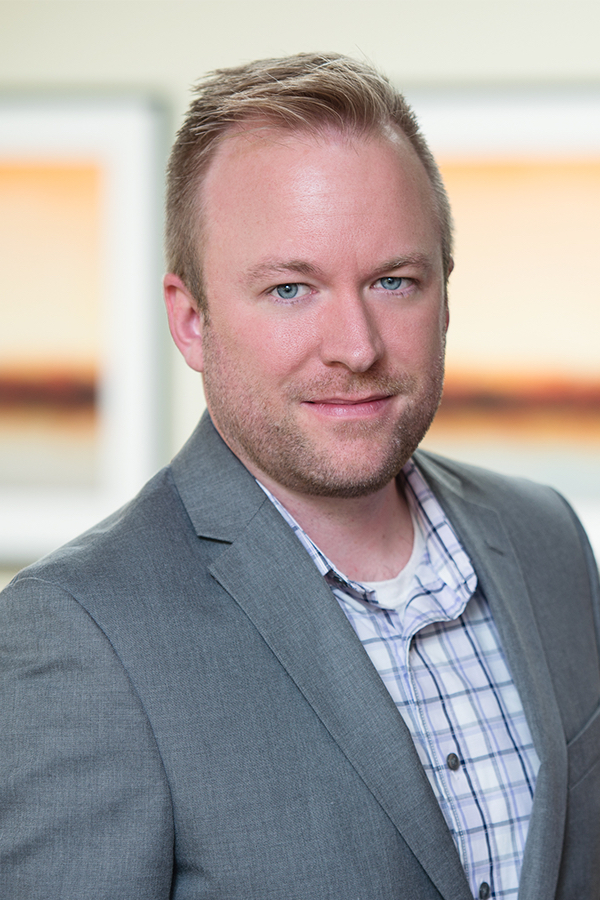 Joe Bremer
Director of IT
Joe has been with the ftwilliam.com team for nine years. As the Director of IT, he oversees the design and execution of IT projects. He directs the delivery of ftwilliam.com development, networks, and disaster recovery/business continuity systems and processes.
Joe lives in Lodi, Wisconsin, with his wife and two kids. He's a self-professed 'Wisconsin Snob' and loves spending his time outdoors with his family doing whatever the current season dictates. He's lived in the Madison, WI area his entire life – he even attended the University of Wisconsin.
Brian Furgala
Director of ERISA Services
Brian joined the Wolters Kluwer team in early March of 2018. Brian ensures documents available on ftwilliam.com are legally compliant and user-friendly. He also works with the Technical Answer Group (TAG) to provide insight into customers' complex questions around retirement plans. Brian hosts webinars and speaks at industry conferences throughout the year.
Brian lives in Orlando, Florida with his wife and three young boys. His "me" time is spent out running. One of the hardest and most rewarding things he has ever done is coach little kids' sports.
Janeen Kopale
Product Manager
Janeen joined ftwilliam.com and TAG as a Senior Product Manager in 2014.  Before joining the team, Janeen had been with Wolters Kluwer for over ten years in a variety of product management and marketing roles focused in both corporate and legal segments.  She brings a vast amount of experience in product management and leadership, as well as practical market knowledge to ftwilliam.com and is focused on strategically aligning our customer's needs with our resources, product enhancements, and innovative solutions.
Janeen lives in the suburbs of Chicago.  In her free time, Janeen enjoys gardening, doing yoga, reading and spending time with her family.
George B. Smith
Product Support Manager
George has been a part of the ftwilliam.com team since the beginning of 2017. He supervises the support staff and provides product support on the same products, while working with the management team to assure ftwilliam.com retains and improves upon its competitive advantages in relation to its software competitors, including decisions about staffing, enhancements and integration with other technology platforms.  George also analyzes technical and legal changes from the customer's perspective to ensure ftwilliam.com's current and future technology tools will increase the efficiency and accuracy of customers' retirement and benefit services.  He works closely with our clients to ensure ftwilliam.com is providing excellent customer service and superior products by fostering relationships and gaining valuable feedback.
George lives in Garner, Iowa with his wife, Tara, and three boys, Chase, Reece and Carson.  He loves to spend time with family, golfing and riding his bike.  He has spent 12 years on the City Council for the City of Garner.  He also spends a lot of his free time watching the St. Louis Cardinals.
Find Your Sales Rep
Interested in finding out more? Our sales team is ready to answer any questions you may have or schedule a demonstration of our software. Use our interactive map to find your ftwilliam.com sales consultant.